Dip Powder 12 Colors Kit for French Nail Manicure (Not Include Base,Top Coat and Activator) G6601
Fast Drying Dipping Powder
Fast Drying Dipping Powder
customers are viewing this product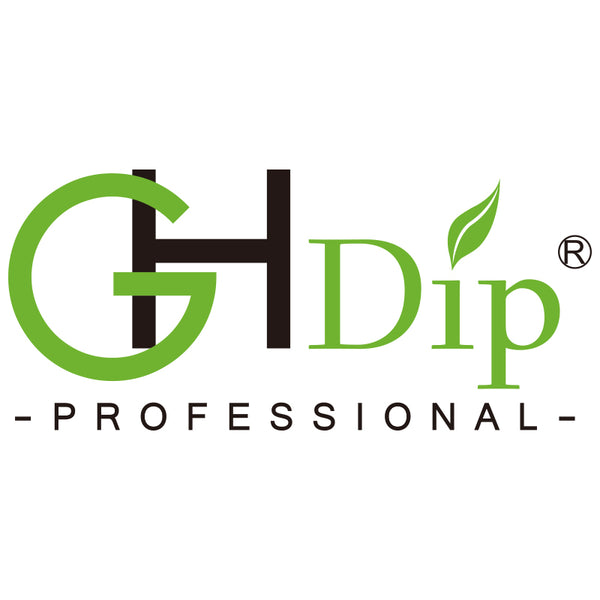 GHDIP has been dedicated to serving women with healthier,simpler and easier DIY manicures of salon quality for distinctive formula since 2016.
GH Dipping Powder Starter Kit for Beginners and Professional Nail Salons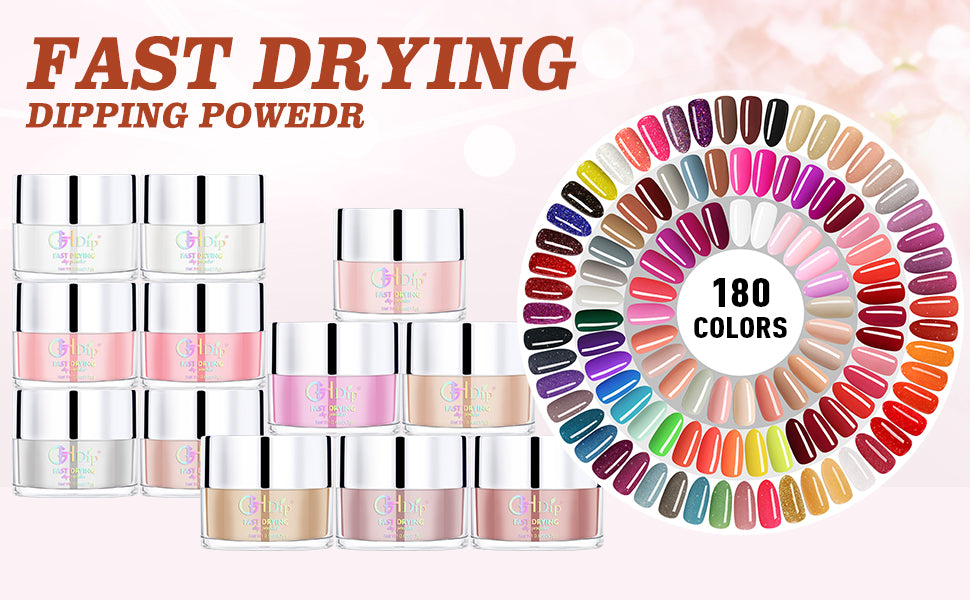 Why choose GHDIP dipping powder kits?
New Formula:

 
The dipping powder could be fast dried within 30s by itself Without being hardern by activitor,is not effected by room temprature.Saving your time & Money
Healthier:
Non-Toxic ,Organic material ,NO Animal Ingredients ,NO Need UV/LED Light for curing
Popular choices:
 GH dip powder double shiny.Super easy to apply.Long lasting more than 2 weeks
Colorful:

 
Powder Smooth & Fine, color selective .GH dipping powder starter kit is suitable for beginners
Comes with:
 GH nail dip powder kit includes 12 jars (0.6oz/jar ) classic colors fast drying dipping powder
GH Dip Powder Nail Kit Colors Set Long Lasting Double Shiny and Fast Drying
GH fast drying dipping powder can work with any other brands glue liquid, of course matches  GH dipping powder glue liquid system is the best, long lasting and double shinny.

How to Use
Step 1.Push back the cuticle
Step 2.Apply Base to your entire nail
Step 3.Dip into fast drying dip powder
Step 4.Tap off any excess powder
Step 5.Repeat Step 2#3#4# untill desired color is reached
Step 6.Wait it air dry 30s ,do filing&buffing
Step 9.Finished,Double Shiny
Note:
 Brush evenly every time,Use Activator only 1 time before Top.Apply Top twice ,the second layer need to be brushed immediately when the first layer 
half dry
 but still sticky.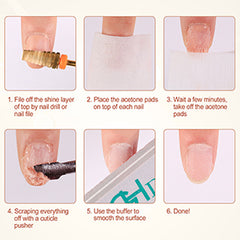 How to Remove 
Tools needed:
Nail Drill/Nail File/Nail Buffer ,10 Acetone Pads ,Cuticle Pusher.
Step 1. File off the shine layer of top by nail drill/file.
Step 2. Place the acetone pads on top of each nail.
Step 3. Wait a few minutes,Take off the acetone pads
Step 4. Scraping everything off with a cuticle pusher.
Step 5. Use the buffer to smooth the surface.
Step 6. Done.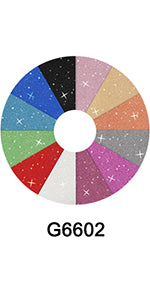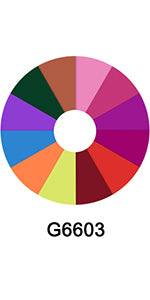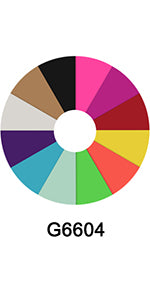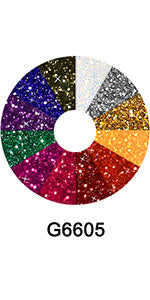 Shipping:
All orders will be processed within 24hours usually, Shipping by Fedex/DHL/UPS.
Delivery:
All orders will finish delivery usually within 3-5 working days to USA.

Return Policy:
Money Back Guarantee within 7days since delivery finished. On conditional that the whole package kept intact and new ,without damages or being used.
IMPORTANT:
Remember to check if the package is intact in good state, If the package already broken before you receive it, remember do not sign or collect the package, also you can take a picture and send to us, so we can arrange re-delivery or exchange.
#Fast Drying Dip Powder#

Main Advantages:
(Compared with General Dip Powder now on markets)
1.【Healthier】New Formula: Healthy & Organic Dipping Powder, vitamin and calcium fortified, will not cause damage to nails bed. Non-toxic, Non-Yellowing, Soft and Smooth powder, No need of UV/LED Light.
2.【Faster】Dipping Powder Fast Drying within 20-30 seconds, No need of activator to dry, Dipping System Liquid is Quick Air Dry System,No need of UV/LED Light.
3.【Easier】Quick&Easy : Just Follow Steps 1-3, Create Perfect beautiful nails art in your own style just at home, Save great time and Money to nail salon.
4.【Shinier】Double Shiny: The intact dip system and high quality Top Coat make the nails shiny in perfect looks. Top coat dry within only 1-1.5 minutes..
5.【Durable】Our dipping powder nail long last more than 3-4 weeks, No chips, No Crack, the dip nails are flexible and durable..

Main Features:
(Compared with Gel Polish and Nail Lacquer)
1. Healthy and Odor-Free,Safety Material Ingredient, No damage to nails.
2. No need of UV or LED light to cure, zero-dry, Quick Dip,Save great time.
3. Strong,Durable and Long-lasting for more than 3-4 weeks.
4. Crack-resistant, Chip-resistant, Maintenance Free
5. Natural Look, Light weight & Flexible.